Disconnect from the noise of city-life and give yourself an opportunity to reset by making the choice to go glamping at Zentosa Fest.
Wake up to the gentle waves lapping against the white sands of Palawan Beach.
The rhythm of the waves has a way of filling you with a sense of calm and makes for the perfect start to your day at Zentosa Fest.
Join in on activities such as morning meditation, sound bathing, talks and workshops on wellness, not to mention our array of healthy meals prepared just for people like you with wellness on their minds.
And at the end of the day, you will sleep better than you have for a long time in your camp bed.
A perfect end to a perfect day.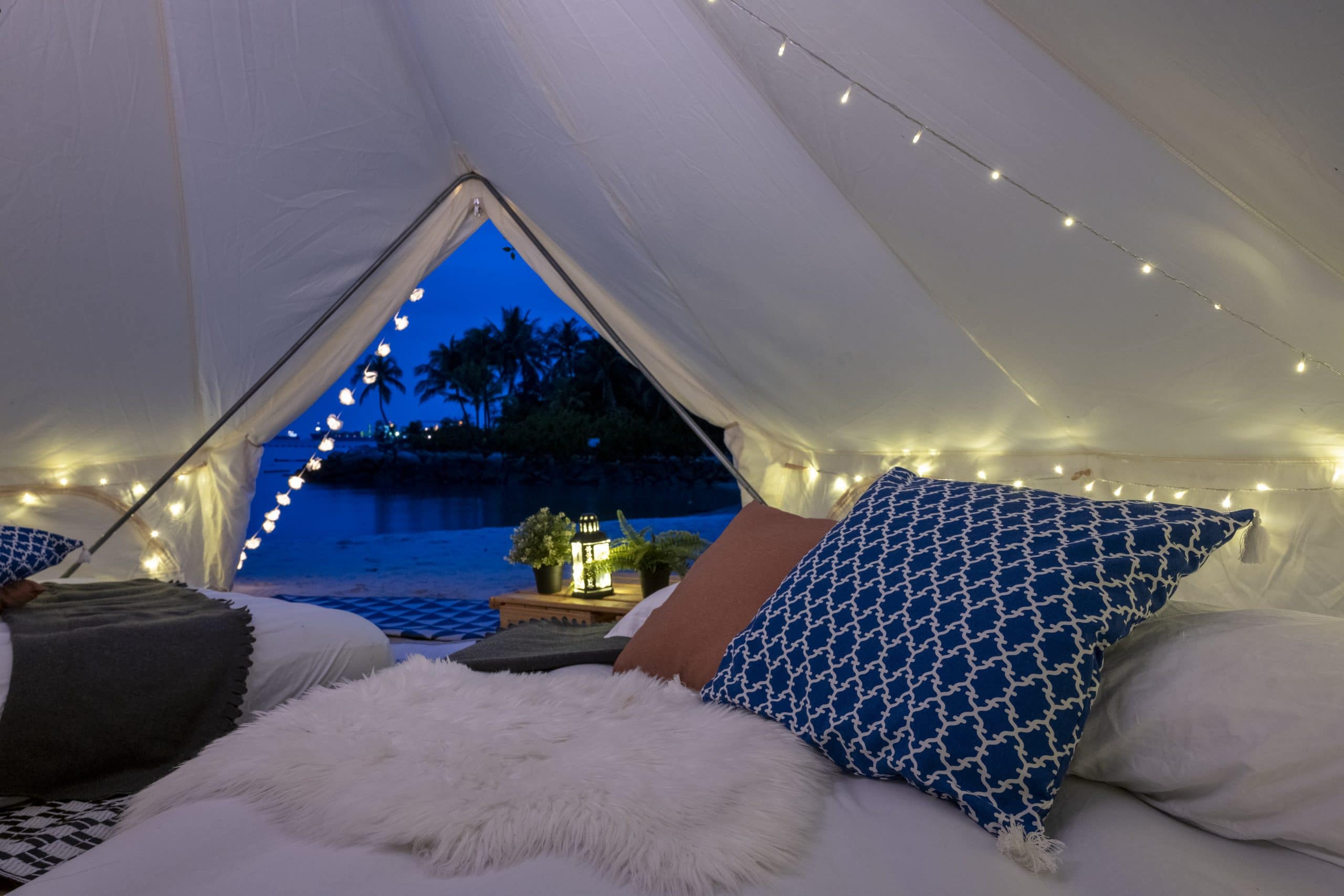 4m diameter glamping tent
2 queen size beds
Fairy lights
Air Coolers
Tray table
Picnic mat
Crate boxes storage space
Housekeeping & 24 hours Security
Complimentary Breakfast for up to 4 pax
Complimentary 8 sessions of activities & workshops at Zentosa Fest per reservation order
Complimentary Beach Carpark coupon
4m diameter glamping tent
2 queen size beds
Fairy lights
Air Coolers
Tray table
Picnic mat
Crate boxes storage space
Housekeeping & 24 hours Security
Complimentary Breakfast for up to 4 pax
Complimentary 8 sessions of activities & workshops at Zentosa Fest per reservation order
Complimentary Beach Carpark coupon
Complimentary lunch credit of $100 (outlet: OLA or AJH or FOC; redemption voucher)